WE HAVE YOUR LANDSCAPE NEED COVERED!
Mowing
Edging
Weeding Planted Areas
Fertilizer Application

Pruning

Hedge Trimming
Tree Trimming and Removal
Leaf Clean-Up
Plants and Flowers
Mulching
Sprinkler Maintenance
Weed PreventionCore Aeration
Insect Control
Sod Replacements/Removals
Hauling/Removal
Water Ponds
Pressure Washing

,Deck, Driveway, Dock Boat Launch Pressure Wash
Lawn Care & Landscape Maintenance
Chhan's Lawn & Garden LLC. takes pride in providing Professional Lawn Care and Landscape Maintenance Programs tailored for our Commercial and Residential customers. Our unique service allows our customers the flexibility to tailor a Lawn Care and Landscape Maintenance Program that meets their needs.
· Lawn Cut, Trim, and Edge
· Lawn and Bed Fertilization
· Bed and Shrub Care
· Irrigation Maintenance - Spring Start-up, Manual System Check (every 6-8 weeks for high traffic areas), Winter Shutdown
· Blower Services - Walkways, Patios, Decks, Driveways, Roofs, Parking Lots
· Gutter Cleaning - Fall, Winter
· Storm/Winter Cleanup
· Wetlands/Water Retention Systems
· Seasonal and Safety Pruning
· Landscape Lighting Maintenance
At, Chhan's Lawn & Garden LLC we offer a complete line of Landscape Restoration Services for your business and home. If a Landscape is not properly maintained, Seasons will quickly come and pass that greatly affect the condition of your Landscape. At Chhan's Lawn & Garden LLC, we can quickly and affordably Restore your Landscape to its original condition, or better! Here is a list of some of the services we provide. Call or email Chhan's Lawn & Garden LLC if you have further questions. We would be happy to meet you at your Landscape.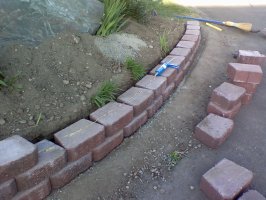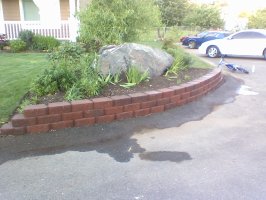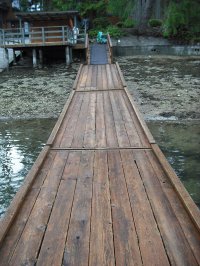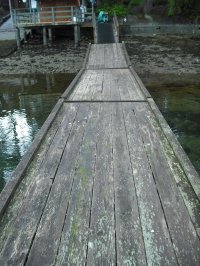 Aeration - Lawn
De-Thatching/Power Raking - Lawn

Moss Control - Lawn
Weed Control - Lawn and Beds
Topdressing - Lawn
Over seeding
Restoration Pruning
Blackberry Removal
Bed Restoration - Tree/Stump Removal
Do you want to add color to your landscape? Adding color may drastically revolutionize the look and feel of your landscape. Whether it's our Annual Flower Program, Seasonal Plantings, or the Installation of a Perennial Garden, Chhan's Lawn & Garden LLC will introduce year-round color that will light up Springtime and Warm your Winter months!
Call Chhan's Lawn & Garden LLC today for more details.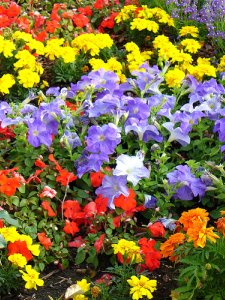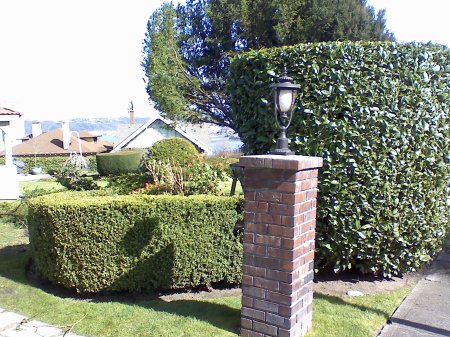 References Proudly Provided. Free estimates available.
Chhan's Lawn & Garden LLC specializes in three facets of landscape services. Landscape Maintenance, Landscape Restoration, and Landscape Installation. We are a full service landscape company ready to serve your every need. Please see our services for more detail.
Are You Licensed, Insured, and Bonded?
Yes, Chhan's Lawn & Garden LLC is a licensed, insured, and bonded company. For your protection, you should only hire contractors to work on your property that are licensed, insured, and bonded. If you hire a company that is not insured, any accidents on your property may be your responsibility. Furthermore, if you hire a company that does not have a surety bond, you will be responsible to finish incomplete work and pay for reinstallation of a poorly installed landscape.
Why Do You Use Annual Landscape Maintenance
Agreements?
There are several reasons we use Annual Landscape Maintenance Agreements. First, we can calculate our labor needs for the season. Additionally, the agreement states what services are to be rendered and at what frequency. Landscape Maintenance Agreements also help the customer average out the cost of landscape maintenance so that each monthly invoice is the same. Chhan's Lawn & Garden LLC Landscape Maintenance Agreements may be cancelled with 30 days notice.
How Do I Know What Services You Have Done?
Each time Chhan's Lawn & Garden LLC Landscape services your property, we will leave a detailed description of services rendered on your doorstep.
Who Do I Contact With Problems or Questions?
Chhan's Lawn & Garden LLC Landscape encourages you to contact Chhan in the event that there is a problem, question, or concern. Our goal is to provide you quality service you deserve. Please see our contact information for contact alternatives.
How Is Payment For Services Handled?
Chhan's Lawn & Garden LLC bills monthly on the 25th of the month for all services and payment is due by the 5th of the following month. We charge $5.00 per day on all past due invoices. If there is a problem or concern regarding payment, we encourage our customers to contact us.
Why Should I Choose Chhan's Lawn & Garden LLC?

You should hire Chhan's Lawn & Garden LLC because of our Partnership Philosophy.
As a professional business, we partner with our commercial clients by serving as an extension of the Facilities Maintenance Department. We work hand and hand with our client's employees to ensure the landscape is maintained according to our client's needs.
For our Residential Clients, we consider Chhan's Lawn & Garden LLC to be a "good neighbor" and an extension of the community. When you hire Chhan's Lawn & Garden LLC, you can trust that we are looking after your home and your community.
When is the best time of year to do a landscape installation?
It is true that Fall and Spring are generally good times to plant. Plants that have been dug from nurseries in the fall are generally dormant and less likely to stress from transplanting. The dormant season allows the plant's root structure to grow and become established before energy is expended in the Spring and Summer to produce top growth. Regularly scheduled watering in the winter months is still necessary to help plants survive.
Some definition of "Fall" is needed as it relates to the landscape industry. The digging season associated with "Fall" has more to do with the dropping of leaves and moisture content of the ground than a specific date on the calendar. Rainy periods in the fall make digging and transport of plants from the fields difficult...conversely, dry periods in the fall make digging difficult because it becomes more difficult to keep soil undisturbed around root balls.
<!--[if !vml]--><!--[endif]-->When planting in the summer months, additional care and attention will be required to insure plant viability. Plants that are to be installed in the summer should be dug from the nurseries early, "healed in" to protect roots from drying out, and carefully monitored from the time of installation throughout the warmer months.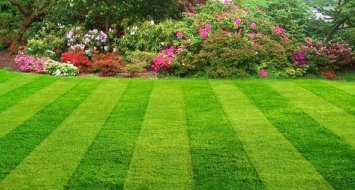 How much does it cost to have my site maintained?
The cost of maintaining your landscape is determined by the services desired and the size of your property. You may choose to simply have your lawn cut, edged, and trimmed weekly, or, you may choose to have your entire landscape maintained.
For a typical home, our Comprehensive Annual Maintenance Agreement, which consists of Lawn Cut, Trim and Edge, Fertilization, Weed Control, Fall and Winter Cleanup, Seasonal Pruning, Irrigation Startup and Winterization, and more, is $171.00 per month plus tax. This price may vary depending on the size of your lawn, the number of shrubs and plants that need care, the size of your irrigation system, and details specific to your landscape.
Residential Services

Chhan's Lawn & Garden LLC has long since realized the importance of doing things honestly and correctly to secure our success and future development as one of the leading Landscaping Companies in the greater Puget Sound area.
With this in mind, our Residential Landscape Installation division takes every opportunity to install the landscape so it will thrive and endure for decades to come.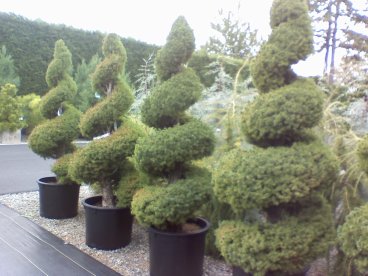 Our installation division uses the highest quality materials and plants available. We search plant nurseries and growers throughout our region to ensure the plants we install will survive and thrive in our climate.
We are trained in the correct and proper methods of installing plant materials, stone walls, patios, lawns, irrigation systems, retaining walls, water features, decks, fences, beds, walkways, and much more.
If you have the need for professional landscape installation at your facility consider Chhan's Lawn & Garden LLC.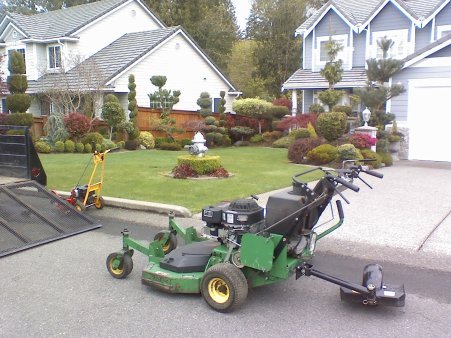 Tips By Chhan's Lawn & Garden LLC
During the winter months it is important to remove all leaves from your lawn (This includes leaves that blow onto your lawn from your neighborhood). As the leaves become wet and begin to decompose, they become heavier and begin to compact small areas of your lawn. This compaction, coupled with the lack of winter sunlight, may kill the grass wherever leaves are present. To further complicate this scenario, the leaf infected grass zones create a natural attraction to moss.
Did you know that Weed Seeds can stay dormant in your flower beds for up to 40 years and longer? It TRUE and it means that now is the time to apply a pre-emergent weed control product to your beds. There are many products to choose from and I suggest contacting us for more information.
March is upon us and it is time to start thinking about your irrigation system. Start each Zone independently and visually inspect each sprinkler head. While inspecting for damage and sufficient water pressure, adjust the head to ensure it is watering the desired areas.
Inspecting your irrigation system in March will give you plenty of time to make necessary repairs should a problem arise. If you wait until hot, dry weather to start up your system for the season, you may be faced with contacting a professional during peak season to make repairs. Supply and Demand could significantly increase your repair bill. Once you have inspected your irrigation system and made the necessary repairs and adjustments, turn off the system at the Controller until warmer dry weather warrants the use of your system.
Annual Lawn Care
The steps you take in March and April can assure you that your lawn will look great in August and September.
Spring is the time to aerate and thatch your lawn and there are several benefits to this service.
Most lawns get a fair of amount of traffic, especially if children use them. Such traffic -- as well as the act of mowing -- results in compaction of the soil. Compaction ultimately hinders your lawn's ability to grow because it reduces the soil's capacity to hold water, oxygen, and nutrients. Aerating solves the problem. After the aeration is complete, you'll see hundreds of soil cores on the lawn. As the core cultivators pierce the ground, they remove a core of soil and leave a hole. These holes enable water, oxygen, and nutrients to penetrate deep into the grass's root zone, reducing soil compaction. The cores can be raked up or left on the lawn, they'll decompose within a couple of weeks.
Moisture, Oxygen and Nutrients from penetrating the soil. The process of de-thatching allows your lawn to breath and stimulates new root growth. Likewise, De-thatching is also essential to maintain a lush, healthy lawn.

Thatch is the layer of built-up plant material between the green top growth and the roots of grass plants. Thatch develops naturally as lawn grasses grow and slough off roots, shoots and leaves. Some thatch helps protect the roots, but excessive thatch prevent healthy lawns.
"When spring arrives, retail plant nurseries receive plant stock by the truck load. If you are like many and you like to plant in the spring, there are a few things you should consider to protect your landscape investment.
If you are purchasing potted plants, it is very important to examine the root system of the plant before you put it into the ground. If the plant is root bound, pull the roots apart so they have an opportunity to spread out and absorb water and nutrients.
Once you have installed your plants, be sure to put a layer of mulch around the plant. A 3" thickness is ideal. This will ensure that the root system stays moist, allowing the plants to take root.
Failing to follow these two guidelines could lead to dead plants in July and August when hot dry days dry out the soil quickly.
Is summer really nearing? Over the past two months I can recall two days where it really warmed up enough for me to be concerned about watering my lawn.
Two common mistakes are made during this weather changing time of year.
First, homeowners and business owners turn on their irrigation systems too early. It's wise to operate the system to ensure it is functioning properly, but leaving the system on when it is raining only wastes water and increases your utility bill.
Second, irrigation systems are turned on too late. Dry weather following a rainy weather pattern can dry out a lawn quickly, especially if the lawn is in less than perfect health. To check for drought conditions, specifically for your lawn, monitor turf areas around sidewalks, driveways and curbs. If these areas are drying out, it is time to water. When is the best time of day to water? In the morning!

Thank you and we look forward in maintaining your property.

Territories we serve: Tacoma, University Place, Fircrest, Puyallup, Roy, Spanaway, Parkland, Lakewood

Honest/Licensed/Insured/Reliable
Chhan Sim

Owner & Landscape Architect

P.O Box 12581 Tacoma, WA 98412-0581
(253) 318-0454

E-Mail chhansim@aol.com
CALL TODAY FOR A FREE ESTIMATE!